Mission Statement
Here at Atwater Chiropractic, Inc. we strive on helping our patients establish a better understanding of their diagnosis as well as provide a customized chiropractic treatment for the overall well-being of each individual. We are committed to educate on the benefits of chiropractic care as well as providing strengthening programs for speedy recovery. We help in relieving pain without the help of medicine allowing the body to heal itself.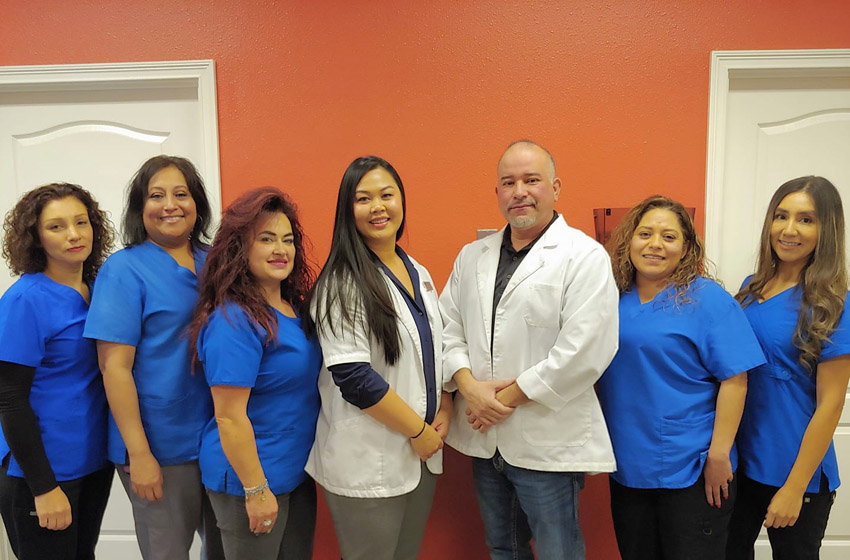 Atwater Chiropractic Inc. Doctors and Staff
Biography
Dr. Luis Aguilar
Chiropractic Physician
Dr. Aguilar has been practicing since 2003. He acquired his Bachelor of Arts in Biochemistry from California State University, Fresno and went on to Palmer College of Chiropractic West obtaining his Doctor of Chiropractic degree in 2001. Dr. Aguilar has been board certified with the National Board of Chiropractic Examiners since 2000. He is a member of the American Chiropractic Association as well as the California Chiropractic Association.
Dr. Aguilar is an enthusiastic sports fan and a very active father to three gorgeous boys. When he is not helping patients obtain relief, he is spending quality time with his boys.

Dr. Kami M. Saechao
Chiropractic Physician
Dr. Saechao was born in Merced, moved to Seattle, WA at age 5, and at 10 moved with her family across the world to Thailand as missionaries. After serving seven years, she returned and graduated from Merced High School with honors. She then received her Bachelors of Science degree in Human Biology and Minor in Public Health at the University of California Merced, and completed her formal chiropractic training at Palmer College of Chiropractic West in San Jose, California where she graduated with Cum Laude honors in the top 10 of her class. Dr. Saechao is a Certified Medical Examiner of the National Registry, a Functional Movement Taping Certified RockTape Professional, is certified in Myofascial Release and Instrument Assisted Soft Tissue Massage. Dr. Saechao is an active member of the American Chiropractic Association (ACA).
When Dr. Saechao is not in the clinic, you can find her enjoying the outdoors- especially hiking, going to the beach, bicycling, running half marathons, weight lifting and traveling the world. Having competed in Basketball, Soccer, Indoor Soccer, Volleyball and weight lifting, she enjoys maintaining an active lifestyle balancing her exercise routines.